XM FOR EXTRA ADVANTAGE
Mining is a tough business, where the operating conditions change every other day. It demands more productivity, more efficiency & greater safety while keeping overall costs at an optimum level. The terrains are treacherous, weather conditions extreme and working hours long. Therefore, what you need is a tipper that can handle these challenges and deliver value. The new Eicher Pro 8035XM is built on the philosophy to deliver "Experience the extreme" to give customers a competitive edge. Be it overburden or mineral transport, short leads or long, flat roads or steep gradients, the new Eicher Pro 8035XM is the tipper you need.
XM – Extra for Mining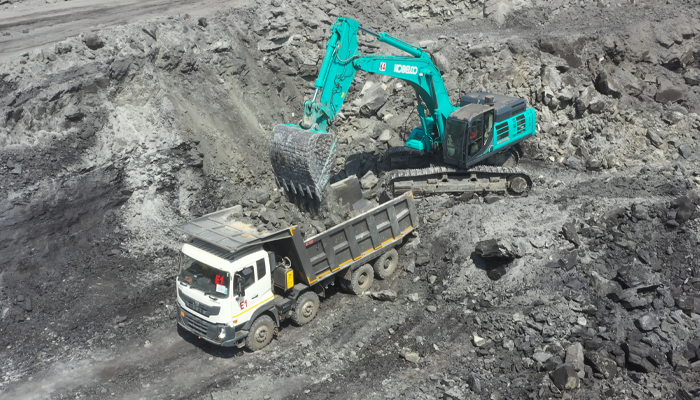 With a fuel-efficient driveline, robust chassis, a world-class cabin designed keeping the driver in mind, safety features and several advanced features like "Fuel coaching" and "Eicher Live" telematics, the new Eicher Pro 8035XM is developed to deliver. We've also redefined our aftermarket approach by offering on-site services, as it helps in delivering that Extra Uptime. We believe that these 'Extra for Mining' gives customers the competitive edge with lower capital investment in such a highly competitive environment and deliver higher productivity and profitability.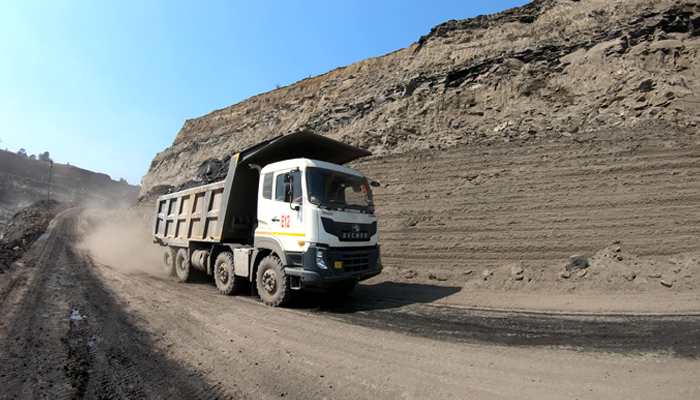 Built on Four Value Pillars
More tonnes per litre
The VEDX8 7.7L engine and Volvo's Group EMS Eicher Pro 8035XM comes with a well-synchronised driveline that is designed to deliver peak torque throughout a wide economic speed range of 1200 – 1600 rpm resulting in maximum fuel efficiency, with many unique features like 'Fuel Coaching' and 'Mbooster+.
More trips, faster turnaround time
The most powerful mining tipper in its class, it has an enhanced power & torque combination of 350HP &1350 Nm, it offers higher power to weight ratios leading to better pick up, superior grade ability and higher torque at wheels which results in reduced trip time and more trips in a stipulated time. Thus, Pro 8035XM maximises the productivity required for tough mining operations.
Superior Uptime
The Eicher Pro 8035XM is built on the 8 mm thick robust chassis frame further reinforced with a 5 mm thick liner, giving it extra strength required for mining operations. With strong aggregates and features like engine brake, engine protection system, onboard diagnostics, the Eicher Pro 8035XM is built to last longer.
More comfort. Enhanced safety
The new Eicher Pro 8035XM global cab is designed to keep the driver's comfort in mind to provide a comfortable environment for long hours. The air-conditioned 2.5 m wide cab is built with an ergonomic seat, a wide sleeper berth just for the driver, a 3Point ELR seat belt with seat belt reminder and all-round visibility blind spot mirrors. Along with an ergonomic dashboard and an advanced instrument cluster with a 4.5-inch display.
Maximum availability with Prompt Service Support.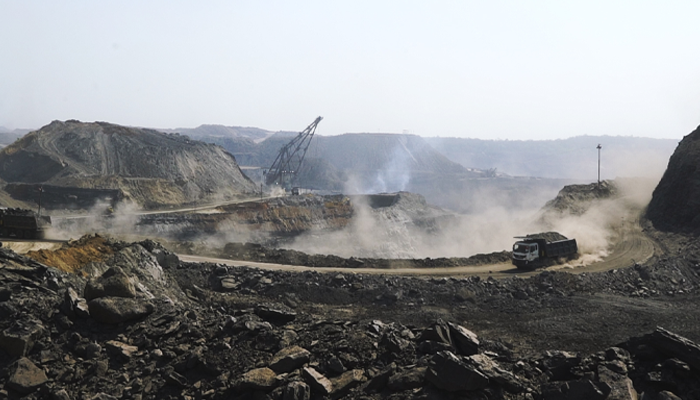 At Eicher, the sale of a truck is the beginning of a relationship. It's the foundation of a partnership. We focus on ensuring that your truck delivers best-in-class productivity, fuel efficiency and vehicle uptime. We also customise our services to meet your specific needs. Our world-class service support is being constantly redefined and our network has now crossed the benchmark of 300+ workshops, 350+ GPS enabled service vans that offer round-the-clock on-road support.
The on-site support model ensures maximum vehicle utilisation to meet project timelines. We have 49 site support manned by over 90 expert technicians. Today, we have the largest service network in high-performance commercial vehicles in India, bringing world-class service closer to our customers, so that they get the maximum productivity from their fleet. We have also gone a step further by offering driver training to get the best out of the trucks and introduced telematics solutions, so our customers can improve overall operational efficiency.
Eicher Live - Extra intelligence for extra gain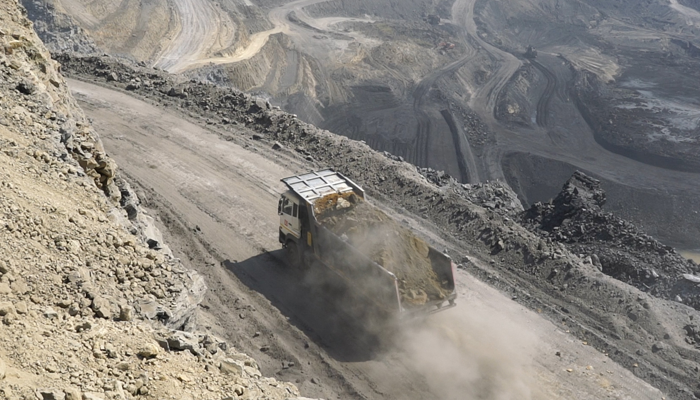 Eicher Pro 8035XM is the perfect mining solution in the value segment with premium features giving the advantage of cost-effectiveness. Eicher LIVE is an advanced fleet management system. It's a real-time dashboard of the fleet, tracking the optimum use of fuel and time, also monitoring the trucks that may be developing faults, thus allowing maintenance planning for further efficiency.
The Eicher Pro 8035XM delivers productivity, profitability and excellence no matter where it is applied. Our ever-growing strong clientele base is proof of that with satisfied customers across India in MP, Rajasthan, Orissa, West Bengal and more.
Subscribe Now
Get updates on our latest blogs