Experience the Upgrade with Eicher Intercity Buses
Inter-city bus journeys have been around for regular commuters for decades. People travel for work, holidays, and sometimes back to their hometowns. The journeys are long-distance and sometimes overnight. So, naturally, everyone would like a comfortable ride. However, until even a few years ago, the thought of a long-distance bus journey gave one the shudders of a rickety, bumpy ride. But with development in industries and infrastructure, the experience of journey on a bus has changed significantly. Around a year back, VECV announced the formation of a Bus division and the first outcome of this has been two world-class Eicher Intercity Buses- one is a coach and another is a sleeper for overnight journeys. A range with the best of both worlds — Eicher and Volvo, it brings together Eicher's expertise in value engineering and local know-how and Volvo Buses India's competence in the premium bus segment. Now, isn't this ride worth taking!
Comfort on Wheels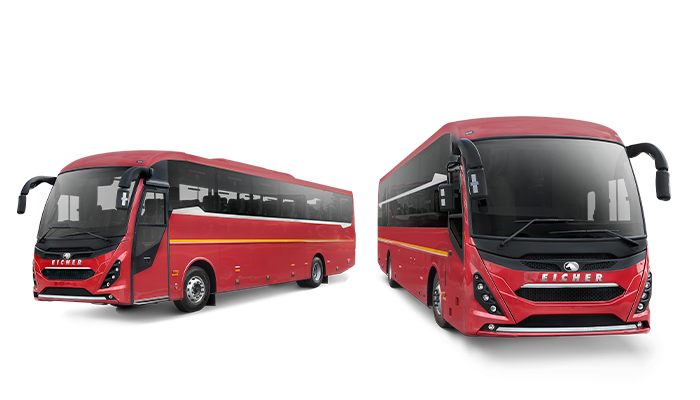 What is the first thing you think of while booking tickets for a long-distance bus journey as a commuter? For most passengers, comfort, and safety while traveling count way more than anything else. And that's where the new Coach and Sleeper buses from Eicher score with flying colors. Premium features and luxurious interiors make the whole journey all the more worthwhile. In these buses, you get to experience the coziness of plush push-back seats or full-length sleeper berths — the set-up for a relaxing journey. Swish designs, airy ambience, stylish console with passenger-friendly features like AC louvers, USB chargers, bag rack, etc., just add to the experience. While choosing public transport is always a better option in terms of sustainability, if one gets the same level of comfort that comes with traveling in a car, then such buses are always in for the win!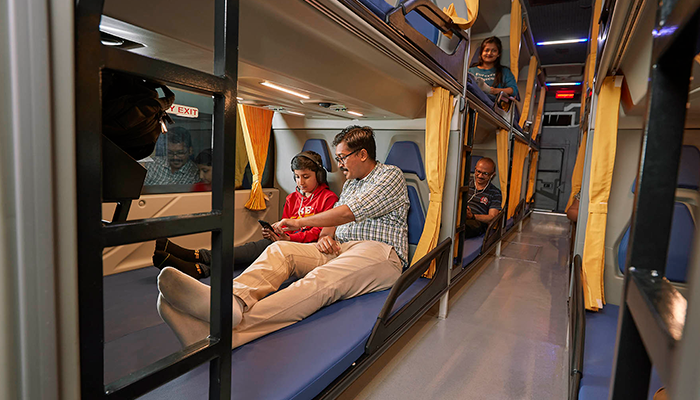 Best-in-class Mechanism
With major overhauls in the infrastructure of the Indian travel and automotive sectors, bus journeys are no longer a questionable idea. Our buses were launched when there was a need for mid-premium and premium buses across market segments. They tick off all the boxes to fit the segment. Besides several noteworthy technical features, these buses are equipped with a 5.1-liter VEDX5 engine that comes from the Volvo Group's global powertrain family. Apart from this reliable engine, a multitude of our technical features ensures maximum uptime for these buses, with minimum on-road hiccups, an important factor for commuters on any long-distance journey.
If you like to travel intercity in public transport but also expect the comfort of a personal vehicle, these new intercity buses from Eicher can be your go-to choice. It comes with the trust and make of both Eicher and Volvo and with the promise of a memorable journey.
Subscribe Now
Get updates on our latest blogs