Eicher Skyline Ambulance: Built for Life
The ongoing global pandemic hasn't been kind to anyone and India has had its share of challenges. As we continue to reel under its effects, the one thing that has come to the forefront is — the healthcare sector's indispensable contribution.
Whatever the magnitude of the crisis, the need for a robust infrastructure, where no patient is left without treatment due to lack of proper amenities, was never felt so strongly earlier. Its importance became all the more real as we faced an adverse situation like the second wave of COVID-19. While the availability of hospital beds, oxygen, and relevant medicines was of utmost importance, ambulances with life-saving facilities played a key role while ferrying the patients to the medical facilities.
Rush-hour needs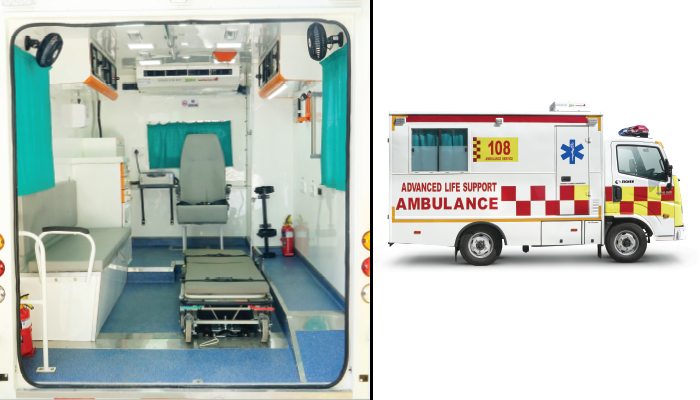 A well-equipped ambulance provides comprehensive support to patients, doctors, and paramedics alike, especially when every minute counts. In cases of critical patients or accident victims, ambulances with advanced life support can make a life-altering impact.
Considering the need for more such vehicles on the road, Eicher recently launched the Skyline Ambulances with three categories — Patient Transport (Type-B), Basic Life Support (Type-C), and Advance Life Support (Type-D).
Our state-of-the-art ambulances, whose launch was fast-tracked due to the pandemic are equipped with enhanced patient safety features. They are fully customisable and an amalgamation of the organisation's superior engineering and life-saving features. The goal is to ensure that patients get a top-notch level of safety, comfort, and medical provisions on their way to the hospital.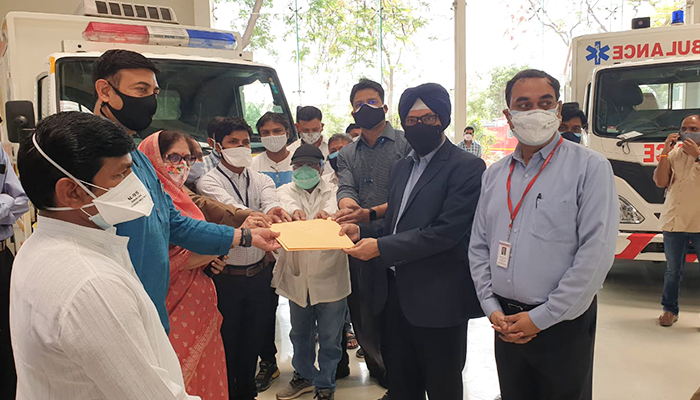 In line with safety and support
To cater to the above-mentioned goal, Eicher's Type D Skyline Ambulance comes with all advanced life-saving amenities required to keep the patient stable and breathing. They have all the specific features to support patients, doctors, paramedics, and all those accompanying the patient in the ambulance. For example, there is enough space for a doctor's seat with a seat belt and a squad bench. It has auto-loading stretchers, 270-degree opening rear doors, exterior provision for two oxygen cylinders and mountings, and a medical cabinet. In fact, these vehicles can function as mobile medical units and have space to install equipment for advanced monitoring and treatment.
Drivers ferrying critical patients are as important as the doctors or paramedics on board. They are responsible for taking patients to the hospital in the least possible time. Hence, it is crucial to ensure that they have a comfortable driving experience and minimal navigation issues. The driver's cabin of the Eicher Skyline Ambulance is tiltable and this feature is exclusive to this product in the segment. With the need to maintain distance amid the pandemic, the driver's cabin in the ambulance is separated from the patient's cabin with a partition. In addition, to focus on the driver's safety, the cabin is crash-tested, has seat belts, DRLs, all-wheel disc brakes, etc.
Following its motto of 'BUILT FOR LIFE', Eicher aims to do its bit to support the medical fraternity in its journey of saving lives. In fact, as a part of its contribution to the battle against COVID-19, the organisation has even donated two of its Skyline Ambulances to the Madhya Pradesh Government. As the healthcare sector works 24/7 to make things easier and better for every patient, we hope our contribution makes a difference. When patients and their families are assured of effective first-hand treatment on their way to the hospital, it just adds to their zest for winning the battle against any adversities.
Subscribe Now
Get updates on our latest blogs