A Truck Tailored to be the Perfect Fit - Eicher Pro 3015XP
The commercial vehicle industry has always strived to understand the customers' needs and help them improve their business profitability. This has been possible with continuous innovation and improvements in technology, of which Eicher trucks has always been a leader. In line with our brand promise, we are continuously evolving towards partnering prosperity with our products and services. With this customer-first approach in mind, we introduced India's first 17.5T GVW truck — Eicher Pro 3015XP. Termed as the 'Perfect Fit' for the customers of the light and medium-duty (LMD) segment, this truck ticks all the right boxes with its enhanced features. How, you might ask? Read on to find out…
Bridging the gap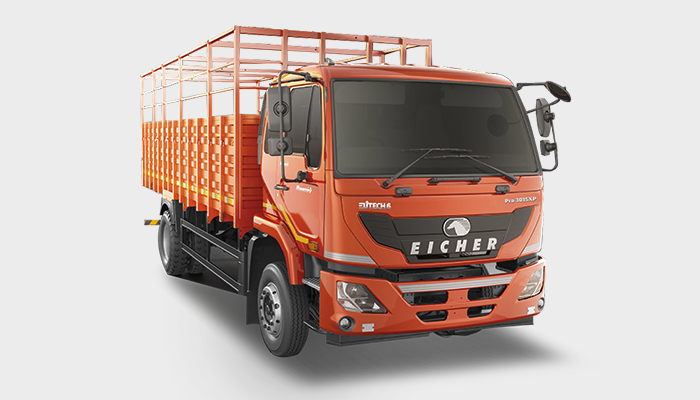 The market is constantly evolving, and so are its demands. There is always an opportunity for a better product offering as there are unmet needs of customers that must be fulfilled. With no other payload options available between 16T GVW and 18.5T GVW, we understood that there is a gap in the segment. Therefore, Eicher Pro 3015XP was launched to cater to the needs of 16T GVW customers, who required a higher payload truck which maximized their business profitability. At the same operational cost of a 16T GVW truck and the productivity equivalent to an HD truck, Eicher Pro 3015XP is the 'Perfect Fit' for our customers.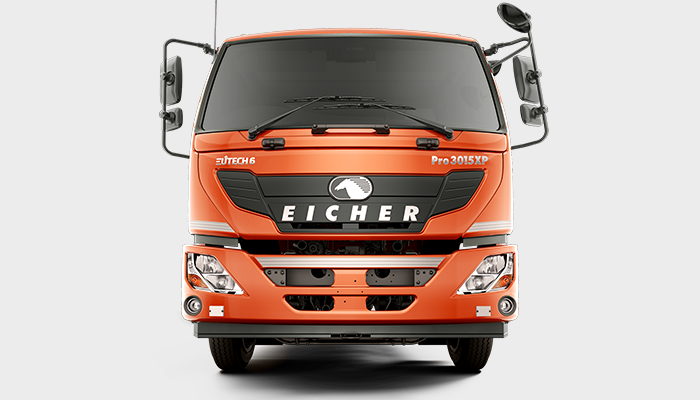 An upgrade that's worth it
Imagine the best truck in India with a higher payload, better turnaround time, and best-in-class fuel efficiency — just the right product that can be used optimally to fulfil all business demands. Trust us when we say that it is a game-changer. With a payload of 11.5T — the highest in the segment — this truck enables customers to carry 1T extra when compared to any existing 16T GVW truck. Add to this an extra-wide cargo body of 2338mm (L7.7) for extra space. Both these features are ideal for earning more revenue per trip. Eicher Pro 3015XP trucks come with a stronger cargo body, bigger tyres of 295/90R20, rugged aggregates, and a more powerful engine. These features make your life easier, not only because they offer better reliability but also superior productivity.
Drivers are one of the key players in the automotive sector, especially in the CV industry, where long journeys must be complemented with a comfortable ride. Thus, with a focus on drivers' comfort, we have designed this truck with a 2.1-meter wide, fully trimmed sleeper cabin and other industry-first features such as 7S gearbox, MBooster+, and Cruise Control. They can even refer to a real-time coach in the form of smart fuel coaching with dynamic green band zones. Thanks to these features, drivers deliver superior productivity, further adding to the overall profitability.
With these multiple industry-first features, Eicher Pro 3015XP is the 'Perfect Fit' for applications such as LPG cylinders, fruits and vegetables, food grains, industrial goods, parcels and couriers, etc. To know more about this product, visit our product page.
https://www.eichertrucksandbuses.com/light-medium-duty-trucks/medium-duty/pro-3015xp
Subscribe Now
Get updates on our latest blogs