Digitalization and the Changing Face of Business
Did you know that Indians spent 4.6 hours on the internet in 2020 against 3.3 hours in 2019, marking a rise of 39.4%? No thanks to the ongoing pandemic, our life and businesses have shrunk into a small screen in the past year and half. The world of marketing and communications was already undergoing a digital revolution, but now, to keep up with the times, every industry — including the CV industry — has adapted to this new model. At Eicher, we took this opportunity to grow our footprints in the online world by reaching out to maximum customers through our digital initiatives.
Adapting to a new digital way of life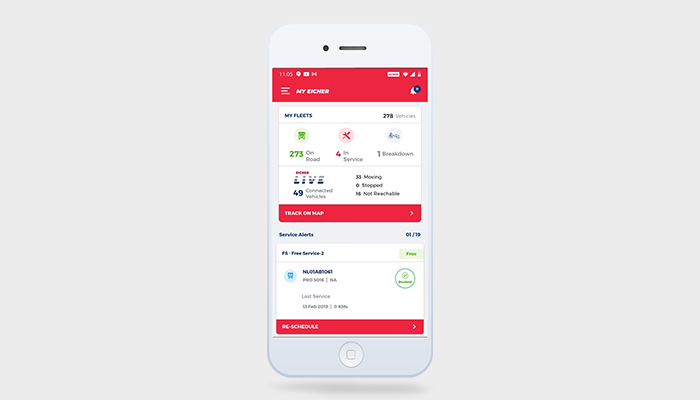 In the pre-pandemic era, the norm was to physically reach out to customers through our meet-and-greet events hosted across the country. It helped our sales teams to generate leads in real-time and solve all customer queries. However, the scenario changed in 2020, and our relationship with our customers got a new virtual dimension. We stepped up the game by hosting e-meets with customers, where we extensively spoke about our products, initiatives, and new launches that eventually led to online enquiry generation and e-pitches.
The entire credit of the digitalization drive goes to our sales teams, who rose to the occasion and adapted to newer technologies in no time. The workforce which was so far used to on-ground activations, picked up the new mode of communication with great enthusiasm, learnt the intricacies, and aced their jobs like pros. They prepared short videos of our products and their features and shared them on the virtual meets with customers. With 678 e-meets, 108 e-pitches, 33 e-demos, and 56,414 e-demos, this new mode of communication turned out to be a great success. The idea was to stay connected with our customers even if we couldn't help them face-to-face.
In line with our digital initiatives, we have introduced the My Eicher app — an industry-first digital platform — which integrates fleet owners, fleet managers, drivers, and us on the same platform in real-time. It addresses the key aspects of any transporter's business — fleet management and uptime management, plus also offers a set of value-added services. Our customers can now stay in touch with us 24/7 for any assistance in their daily operations from wherever they are, thus reducing the need for physical interaction.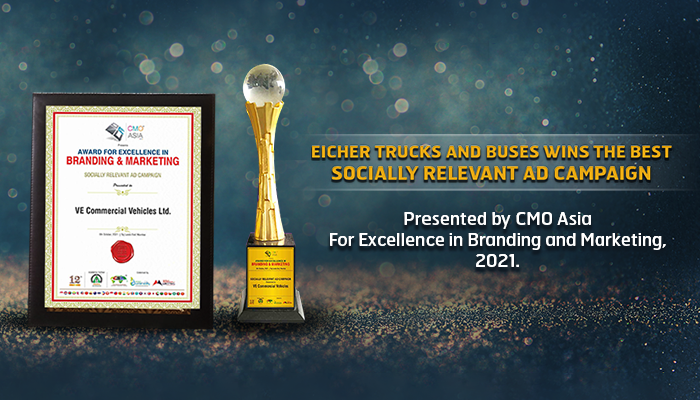 Impact of digital campaigns
Our virtual campaigns have brought in a major change in the entire ecosystem of our customer relations. While it was always very positive and enriching, it further evolved with the new modes of communication.
The reach of digital medium has been proven time and again. Virtual campaigns to increase reach, spread awareness, and promote products are a part of this endeavour. Besides this, we have been consistently using digital platforms to create and proliferate a lot of socially relevant content. Some of these initiatives, like "Use of Unadulterated Fuel", gained a lot of traction and won us the Best Socially Relevant Ad Campaign for Excellence in Branding and Marketing 2021.
Digital is here to stay for the long haul, and there are no two ways to do it. No matter what the industry is, having a considerable presence on the internet has become indispensable. Hence, in keeping with the changing times, it is only logical to crank up one's digital game to make the most of its advantages.
To know more about our campaigns and initiatives, please follow us on:
Facebook
,
Twitter
,
YouTube
,
LinkedIn
Subscribe Now
Get updates on our latest blogs