What's Well Begun is Half Done !
A Glimpse into the past
In my previous job as an engineer, I always looked up to our managers. They led various projects skillfully backed-up, with strong insights, seamless communication, problem-solving skills and wonderful people-management. So, with that motivation to learn more and take a step up in my professional life I joined the School Of Inspired Leadership (SOIL), headed by Mr. Anil Sachdev, an ex-Eicherite himself. My time at SOIL prepared me to be an inspired leader and an effective manager.
Finally, with tithe nervousness and excitement at its peak, along with the 'virtual' experience of inducting into a job, I started my incredible journey with VECV, where I joined as a Management Trainee in June 2020
Journey at VECV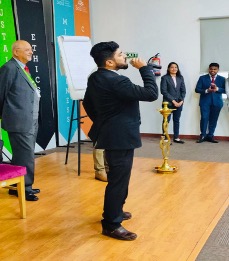 I am glad that I am working with VECV, which is the most successful JV in the commercial vehicle industry. Here we are driven by our core values of passion, respect, fair and ethical judgement, customer centricity, and excellence.
Within my initial 3 months, I was able to experience and pick up these values in my day to day work. I have received immense exposure while working with VECV. It has inculcated in me, a great work culture driven by its values which enables and empowers every employee of the organization.
Therefore, despite working remotely, my team has become a family to me. Starting at a new place in the current times seemed to be a huge challenge, but my team ensured that I got onboard with careful handholding, guidance and training. And now I have been trusted with some key projects and responsibilities which give me confidence to continue building my career successfully.
My initial training period has also honed my functional skills in my area of specialization i.e. Marketing. I have, now, a more in-depth understanding of the Product Life Cycle as I keep getting involved in key product development projects. As part of my current role, I am learning the key aspects of a successful Go to Market plan and even the role of the aftermarket in overall customer experience. Our robust processes make it easy to understand the things and connect with the team I am working with, i.e. International Business.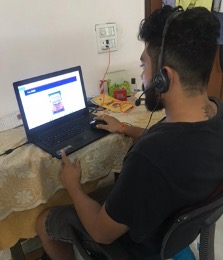 Aspirations
In a very short period, I have learned a lot and acquired new skills with immense support from my managers.
All in all, the journey so far with VECV has been bright and my future looks very promising. I am keen to grow with the organization, establishing myself as a successful marketing expert and an inspirational leader.
Author's Name - Aditya Kumar Sharma
Subscribe Now
Get updates on our latest blogs