TYRE UPKEEP: MAINTENANCE IS THE KEY
Tyres are the inevitable and one of the most essential parts of your vehicle. Being the only point of contact between your vehicle and the road, tyres go through an enormous amount of abuse each day. Therefore, it is vital to maintain quality in order to improve the performance of your tyres in the long run

Tyres are the inevitable and one of the most essential parts of your vehicle. Being the only point of contact between your vehicle and the road, tyres go through an enormous amount of abuse each day. Therefore, it is vital to maintain quality in order to improve the performance of your tyres in the long run.
Nowadays, the transportation industry is very competitive as far as profitability is concerned. The rise in fuel cost and tyre cost have led to a continuous increase in a vehicle's operating cost. As tyre cost is approximately 30% of the operating cost, it is essential to maintain your vehicle's tyres at every stage, starting from tyre material composition to scraping of the tyre.
Tyres play a vital role in ensuring road safety. Hence, driver safety along with the safety of the passengers and general public on the road depends on the condition of your vehicle's tyre.
Tyre life majorly depends on three factors – tyre quality, road conditions, and how well the tyres have been maintained. Some of the other factors which can ensure optimum tyre performance include:
Eicher manufactures best-in-class heavy duty trucks and commercial vehicles in India, which are equipped with tubeless tyres and provide a great user experience. These tyres are lighter, which improves the mileage of the vehicle. Less components on the vehicle reduce the unwanted friction, thereby decreasing the risk of tube explosion. Since air is contained in the tyre itself, the performance and efficiency of a vehicle is better with tubeless tyres.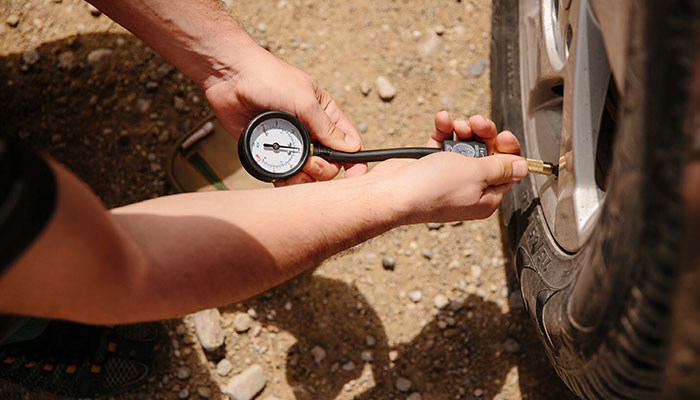 Right pressure, right performance
Inflation pressure can influence the tyre life of your vehicle. Improper air pressure can lead to several problems, from uneven tyre wear to tyre failure, structural damage, and even poor fuel mileage. You can always improve your vehicle's fuel mileage by keeping your tyres properly inflated.Proper and timely tyre maintenance is a great investment as it leads to optimum driving performance, cost savings, and good fuel mileage. According to Eicher, one of the leading Trucks & Buses manufacturers in India, you should check the pressure of your tyres every week to ensure your vehicle's safety and overall performance.
Tyre rotation, uniform tread wear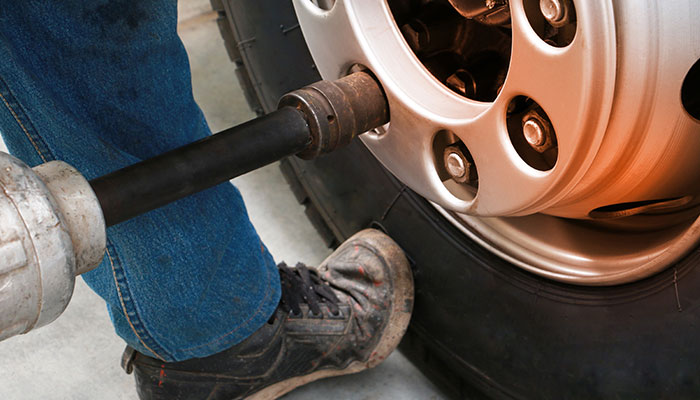 Rotating your tyres helps to reduce irregular wear and is highly recommended to ensure uniform tyre tread wear on all wheel positions, which leads to an increased tyre life. However, you need to check the wheel alignment, wheel balance and suspension before you plan to rotate your tyres. Eicher Trucks & Buses has focused on upgrading its products through idler arm profile improvement with twin steered axle, which is easy to assemble and doesn't require frequent adjustment for play. Eicher has also introduced Match Set in wheel hub for an error-free assembly, resulting in maximizing tyre life and bearing life, while eliminating the issue for change of Wheel alignment Parameter.
Eicher Multi Axle vehicles ensure higher tyre life with error-free assembly and accurate wheel alignment. Furthermore, computerized wheel alignment machines are installed in all HD dealerships to eliminate human error, reduce time and cost, and enhance tyre life. To ensure safe practices, training workshops are being conducted for dealership teams by technical experts in order to help customers get the best out of the tyres.
Subscribe Now
Get updates on our latest blogs